25 years and still growing!
Thank you to @travelawaitsnow for naming us one of the top orchards in Massachusetts.  
"This picturesque orchard offers stunning views of the central Massachusetts landscape. When the leaf-peeping season begins, Autumn Hills Orchard is primed for your apple-focused fall foliage viewing adventure. On a clear, crisp autumn day you will see swaths of colorful trees on rolling hills with local mountains providing a beautiful backdrop.
Growing over 30 varieties of apples and employing IPM techniques, Autumn Hills Orchard is more than just an apple farm, it is a day getaway destination. Taste a fresh-from-the-tree Cox Orange Pippin, Ida Red, Northern Spy, or Spigold and savor the sweet/tart taste only a New England apple can offer.
The orchard offers a CSA Fruit Share program that will help keep your diet on the healthiest track possible."
Link to full article-https://www.travelawaits.com/2691592/apple-picking-ma/

Authentic Working Orchard
Autumn Hills Orchard is an authentic working orchard located in the historic and scenic town of Groton, Massachusetts, less than an hour from downtown Boston.  

We grow a variety of fruit in season including more than 25 varieties of apples, plus peaches, pears, grapes and plums.
Visit our scenic and peaceful orchard for Pick-Your-Own for berries starting late June through August; apple season starts in late August through October.
Autumn Hills Orchard is an authentic working orchard located in the historic and scenic town of Groton, Massachusetts — 45 miles northwest of Boston. The orchard is located on three rolling drumlin hills which run from south to north. The top of the ridge offers a spectacular view of the surrounding and distant hills and mountains in Massachusetts and southern New Hampshire. From our center ridge hilltop you can see Wachusett to the west, Monadnock and Wataitic, as well as Temple and Crotched to the north and the nearby Nissitissit Hills.
Starting in June 2021, the Herdiech family will welcome you to Autumn Hills.  "As Groton residents and now stewards of this beautiful farm, we are excited to be sharing the 2021 harvest with customers old and new and we look forward to seeing you at Autumn Hills this season."  – Ed & Kim Herdiech
Open Wednesday 10-4, Thursday 10-5, Friday 10-5, Saturday and Sunday 9-5
Check facebook and instagram for orchard updates.
We accept cash, credit and debit cards, SNAP, EBT, and HIP.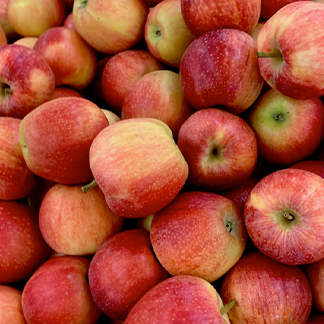 We grow over 30 varieties of apples at Autumn Hills.  Early apples start in late August and harvest continues through October.  See what is in season for a more complete list of PYO apples.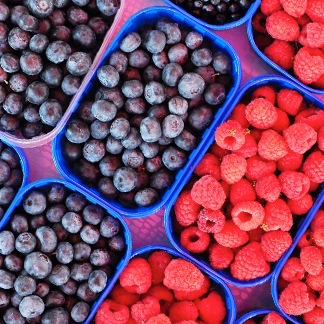 Berries start in late June with raspberries. In July, blueberries come on strong with fall raspberries coming back in mid-August. Summer hours can vary depending on supply and weather so check the schedule before you come from a distance.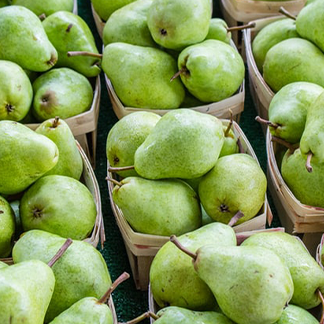 We grow a limited amount of pears; both Bartlett and Bosc pears.  Most of our pears go to our CSA fruit customers as the supply is limited and CSA subscribers get first pick!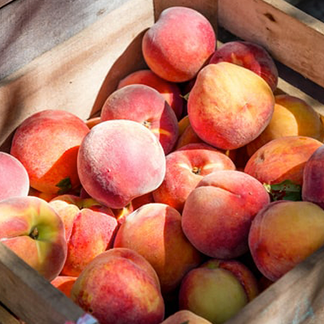 Most of our peaches go to our CSA customers and to selected markets, but if you're lucky, you might find peaches for sale at the farm in August and early September.  
Francesca H.
Small, tucked away farm with the freshest raspberries for picking! We came here after being detoured from another PYO spot told us they stopped letting people in at 11am. Well good thing we found Autumn Hill nearby. We drove down a path and saw a friendly face that directed us to the raspberry bushes. We paid $9 for a quart and had the whole spot to ourselves on a sunny Sunday afternoon
Nicholas J.
Great for fall apple picking. Bring a lunch and enjoy the picnic tables at the top of the hill with a great view and plenty of fresh apples.
Tristan L.
Great day picking a good variety of apples, owner is wonderfully friendly, and some magnificent views of NH and the mountains.
Jina A.
We go here ever year. This place is magnificent and many many varieties of apples. You are charged by the pound and is not crowded so I love it! Worth the trip from Boston.
Rick M.
The best place around to buy apples with a huge variety. They also have Peaches, Pears, Blueberries, Raspberries and more. Very friendly